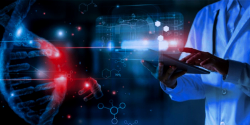 Platforms have habitually disrupted unregulated industries, such as retail and tourism, but are now moving to more regulated sectors, such as finance and mobility. Healthcare is next; Digital-Health-Platforms (DHPs) are rising and will transform the way care is delivered across all dimensions (the Where, the Who, the When, and the How).
These Digital Health Platforms are also a strategic enabler for Medical and R&D: Sanofi inked a big deal with A.I. discovery company Exscientia and AstraZeneca took stake in Huma to make clinical trials more efficient with digital technology.
However, there is still a long way to go.